Fundamentally the old "top-down" model of centralised ownership of polluting and hazardous energy production is changing. Renewable energy and storage technologies, which can be installed at almost any scale and anywhere in the electricity network, provide the perfect opportunity to achieve this.
From 2005 with our practical support for a 2kW solar photovoltaic array on the local school roof, (before the days of feed in tariffs), then being a founder member of the nearby community renewable energy company Brendon Energy, and our close involvement with Mongoose Energy Coop and 6 other community energy organisations, our involvement in this sector has grown over the last few years. All our solar farm projects are now providing an ongoing community benefit fund to their local communities.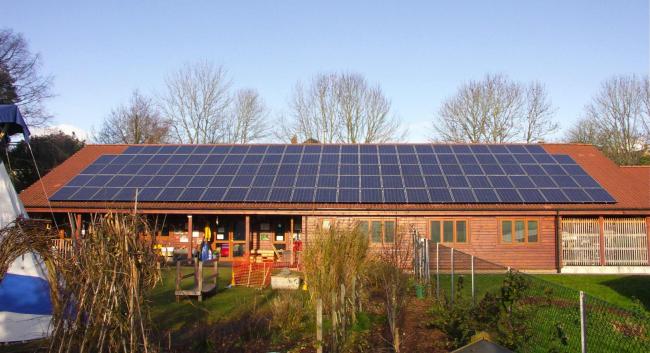 Brendon Energy, like numerous similar community energy organisations is a "Company for the Benefit of the Community" or BenCom, in which the value of shares never increases, shareholders are paid annual interest and any profit left over is distributed to local charities and organisations in the community such as youth or sports clubs or the transport services. Brendon Energy has installed numerous solar roof-top systems on community buildings and is now planning a hydro power project on a nearby river.